Cherish Breath-Taking View during winter in Manas
Updated [03-Jan-23] The tender slope in the foothills of the Himalayas, where wooded hills give way to alluvial lowlands and humid woodlands, the Manas haven is a habitat for a wide range of adventures with wilderness. Several rare species, such as the tiger, pygmy hog, Indian rhino, Indian elephant, and water buffalo will let you discover those unexpected forest lives that you were watching only on social media and electronic media. Grabbing that real feel only comes through reaching the destination to feel nature and the rich biodiversity. Manas National Park never fails to impress and your Manas trip would be not only perfect for your family but also for you and your kids. Manas landscape speaks for itself and its good side is better than its drawback. Manas national park is bursting with wild animals. It is a tiger reserve yet we rarely find tigers here but you can be lucky anytime when you are in a jungle. Majorly you can spot one-horn rhinos, plenty of elephants, bison, and deer, and a perfect bird lover's paradise.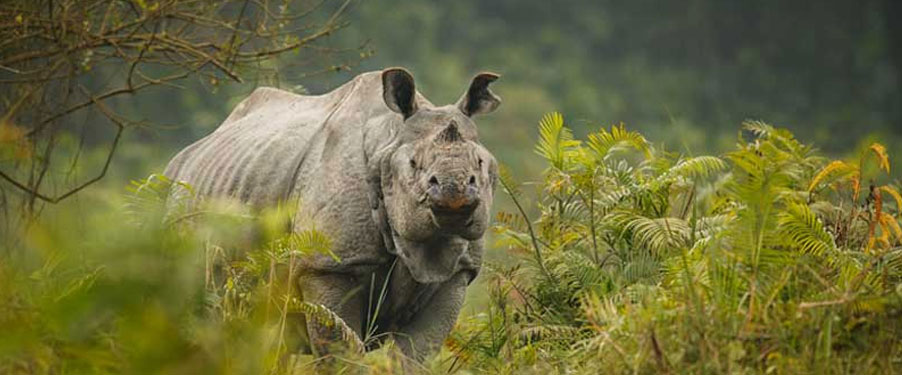 Visit Manas in winter
During winter, do come to Manas National Park, The gloomy weather will make you fall for this place. You can connect to Bhutan as well after covering Manas for the widespread jungle, good weather conditions, and for spotting elephants in a wide variety. Winter season has ample things to offer in the jungle and also in terms of staying in Manas winter is good enough.
Perfect Game Sanctuary
You cannot get over the overloaded beauty of this game sanctuary, Manas has a wide variety of birdies as well as unique wild animals in good numbers.
You can take Gypsy on Barapeta Road to reach Manas. Roads are ok but the first 10 km are hazardous. Reach at last at the Park Gate and lively accommodation at the Matanguri Forest Lodge would make a candid stay. So, worth covering 25 km to reach the lodge. Whether you are staying at Matanguri Lodge or not still you can visit here for a deep exploration.
Manas National Park are one of the offbeat places to visit and see the animals in a peaceful state and full relaxation is full of amusement. There is no crowding at Manas and you can see the animals in peace. The birding tour is great here and ideally, you will enjoy the place completely.
You can have the journey on Jeep Safari early in the morning. In winter the weather is cool still the scenery is a must-watch for you guys and sunrise keeps the temperature bit warm. The breathtaking beauty of observing peacocks, Wild Cocks, elephants, and unique species of birds is superb. Stopping by the Manasriver near Manthanguri Forest Bungalow has another level of ambiance. The 3-hour safari gives you a full of fascinating experience.