North East Golden Triangle Tour with Manas
Full of fascination awaits your journey to the North East India Golden Triangle Tours includes destinations Guwahati, Manas and Meghalaya. Those beautiful cities of Assam is surrounded by mountains, lush greenery and the magnificent Brahmaputra River that flows alongside and make a appreciable combination, To their little introduction, Guwahati is legendary for its honeycomb-shaped Kamakya Temple while Manas National Park is better defined as wildlife tourist place.
The safe organic destination for one-horned rhino and other deserving mammals. Last but not the least Shillong, the capital of Meghalaya blessed with all the bountiful natural space. Three powerful destinations will catch your attention and make your trip unforgettable with their gesture.
Day 1: Guwahati – Manas National Park
On arrival to Guwahati railway or airport, our team will take you on road trip to the generous Manas lodge if your package includes the same. On reaching to the most beautiful and relaxing lodge have refreshment and rest for a while. Now you can head to the nearby places or hang around before dinner. Overnight stay at Manas.
Day 2:Manas National Park
Enrich your morning with tea or coffee and all set for the wildlife safari. We head towards the Manas National Park for the slow ride of Elephant. You can come across one-horned Rhinos, other striking species bring into being are Deer, Water buffalo, and Asiatic Elephants, and for spotting tiger you need to be fortunate enough. Return to the resort, have lure lunch. At night have dinner overnight stay in a resort.
Day 3: Manas National Park to Transfer to Shillong
After healthy breakfast and juice at the lodge, move out from the lodge on time and transfer to Shillong . On the 6 hour go you will get to see magnificent composed lake with it tranquil surrounding sylvan hills. Check into the hotel once reached to Shillong, have cuisines and take rest during leisure. Do not forget to cover the ambiance of local markets and some other beautiful places nearby. Return t hotel and have good sleep after dinner.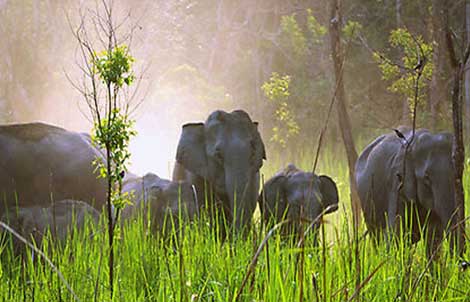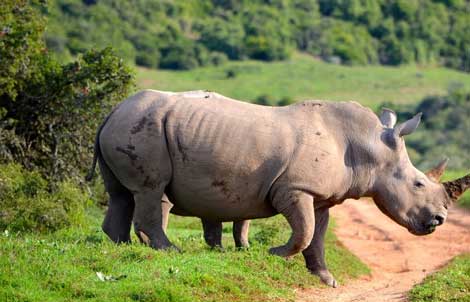 Day 4: Full day sighting of Shillong
Day 4 is loaded with more happening things with full day outing. Shillong is having some miraculous waterfalls pouring down unfathomable valleys outlining hazy glimmers and feel the vibe of the surroundings. Also Elephant falls, Wards lake, Shillong viewpoint, Lady Hydari park, Marry Cathedral Church, Gold Club and local market can be accessed simultaneously. Return to the hotel then get pleasure from dinner and overnight stay in a resort.
Day 5: Shillong-Jowai Sighteeing
After healthy breakfast lead your way to Jowai for exploring plenty of caves, waterfalls and other adventurous activities such as Krangsuri Waterfalls, Jaintia Hills, Durga Temple, Lalong Park. Now its time to have dinner and have good sleep at Shillong.
Day 6: Wonderful Sightseeing In Cherrapunjee- Dawki
After having lure breakfast check out from the hotel within time span and transfer to Guwahati. Coming across with exotic Mawlynong village, living root bridge, balancing stone, Dawki river and last but not the least Bangladesh Border will make your day packed with fun. Get back to hotel, have dinner and overnight stay at Cherrapunjee hotel.
Day 7: Cherrapunjee Sightseeing
After breakfast with tea/coffee, get ready to travel around the vintage appearance of Guwahati. Explore the most wonderful places such as Mawsmai Cave, Nokhalikai Falls, Sevensister Waterfalls, Eco Park, Arwah Caves, Garden of Caves as time permits. After all the activities have blissful overnight stay in Cherrapunjee.
Day 8: Departure from Cherrapunjee
After tempting breakfast check out from the hotel and transfer to Delhi or your onward desirable destination with lasting memory and fun in your mind.