Panbari Safari Zones in Manas National Park
Manas National Park has its own source of bliss due to its biodiversity landscape. The place is authentically beautiful; sheltered with intense jungle and serene and crystal clear river Manas. This beautiful Park is divided into three zones Panbari, Bansbari and Bhuyanpura Zone. The park is a hotspot for picnics and Panbari zone is good to cover when in Manas. Panbari zone is the western region of the Manas.
The Panbari zone of Manas National Park is located at a distance of 35 kms from Barpeta Road city & at a distance of 150 kms from Guwahati City. This is mentioned as a World Heritage Site.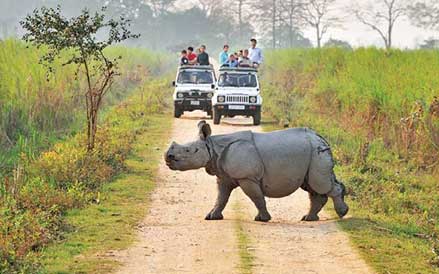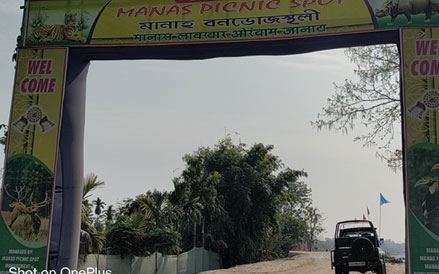 The Escape at the Panbari zone will make you chill out and let you cover other nearby places of attraction. There are many more edge villages directly dependent on the park. The entry is flexible here, only Bansbari entry is restricted to the central zone Bansbari. One of the most operational zones and people do visit here to have massive entertainment. There are many lodges in Panbari where you find the best relaxation after the hustle bustle of wildlife. The area is confined by forest guards that enhance the safety of animals and travelers both. Guide is mandatory for reaching your desirable jungle area.
Panbari zone offers you one of the pristine experiences and being here is not only giving you world class escapade but also your every minute being here will be worthwhile watching the natural beauty closely and species of birds and animals are worth to view.
Manas National Park Safari Zones & Timing
Morning Safari Timing: - 06:30 - 9:30 | 10 AM - 1 PM
Evening Safari Timing: - 02:00 PM - 5:00 PM
For the extensive information regarding the Panbari Safari zone, please contact us. We provide the complete package of Panbari Safari Tours