Manas National Park Sightseeing
Manas National Park is recognized for its extraordinary and rare widespread wildlife. You can experience the Assam covered turtle, hispid hare, golden-haired languor and pygmy hog. Manas are renowned for its residents of the Wild water buffalo.
Manas include many specific wildlife sightings and your indulgence in the landscape will be worthwhile. Your full enjoyment will be unfolded with the detailing of the destination. Manas National Park has best ranges for wildlife sightings. The wildlife reserve covers three ranges that are Bansbari (Central), Panbari (Western), and Bhuiapara (Eastern) in it.
Manas popular Sightseeing Areas
First and foremost, Manas National Park is a place for rhinos and tigers and tourists across the world enjoys the sightseeing of the park thoroughly. This game sanctuary is rich in bird life additionally having a worthy animal wild life.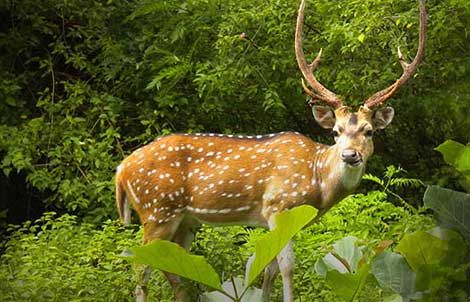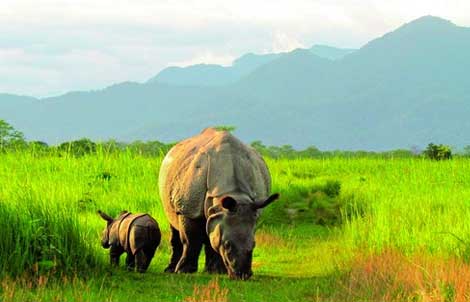 Manas are not over-crowded haven so seeing animals in tranquility has its own charm. Compare to Tiger sighting, elephants, rhinos and bison sighting is more likely to have a glance of them. The forest is superb massive amount of birds sightings are easy there. Sightings of different species of animals and birds are very thought provoking undoubtedly plus spellbinding attractions like waterfalls, rivers, grasslands, valleys, mountain peaks, Guwahati Tea Auction Centre , monastery & shrine of the Vaishnavite reformer, Mahadeva and dense forests and more are epic holidaying factor. Every second of the trip will be priceless and full of excitement.
Animal Species
Asian Elephants, Indian Rhinoceros, Gaurs Asian, Water Buffaloes, Barasingha Indian Tigers, Clouded Leopards, Asian golden cat, Capped Langurs Golden Langurs, Assamese Macaques Slow Loris, Hillock Gibbons Smooth-coated Otters, Sloth Bears, Barking Deer, Hog Deer, Black Panther, Herd of Deers
Bird Species:
Bengal Florican, Giant Hornbills, Jungle Fowls, Bulbuls Brahmin, Ducks Kalij, Pheasants Egrets, Pelicans Fishing, Eagles Serpent, Eagles Falcons, Scarlet Minivets, Bee-Eaters Magpie, Robins Pied, Hornbills, Grey Hornbills, Mergansers, Harriers, Ospreys Herons. Record says at hand there are around 450 varieties of birds, 50 species of reptiles, 55 species of mammals and also having few species of amphibians in Manas National Park.
Manas National Park sightseeing are real gem and best indulgence are.
River Rafting
Elephant Safari
Jeep Safari
IA destination in itself wonderful stopgap entertainment for your kids, loved ones and family. You would find difficult to leave this place, an ideal getaway for friends and families. Best region of North East is a must visit when in Assam.