Manas Tour: Discover the Untamed Beauty of Assam
Updated [04-Oct-23] Manas National Park, located in the heart of Assam in northeastern India, is a hidden gem waiting to be explored. This UNESCO World Heritage Site is a paradise for nature enthusiasts, wildlife lovers, and adventure seekers. In this blog, we'll uncover the captivating reasons why you should plan a Manas tour and immerse yourself in the untamed beauty of Assam.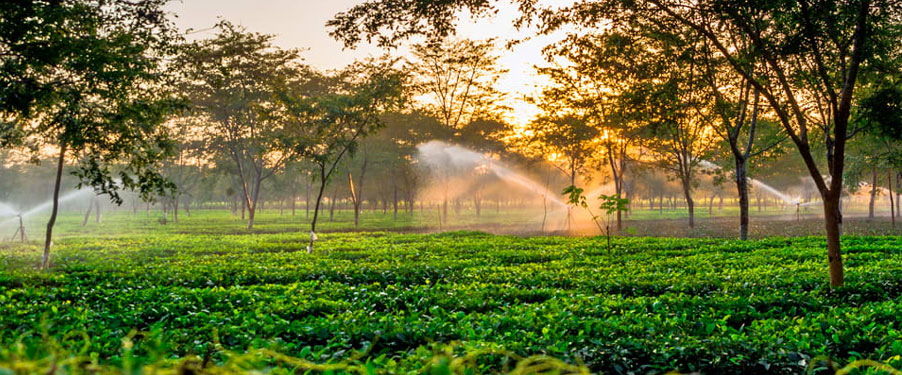 1. Rich Biodiversity: Manas National Park is renowned for its exceptional biodiversity. It is home to a wide range of wildlife, including the majestic Bengal tiger, Indian elephant, one-horned rhinoceros, clouded leopard, and more. Birdwatchers will be delighted by the park's 450+ avian species, making it a birding haven.
2. Unique Landscape: The park's landscape is diverse, with lush forests, grasslands, wetlands, and the Manas River flowing through it. This variety of ecosystems provides a habitat for an array of wildlife species and makes for stunning landscapes.
3. Breathtaking Scenery: The picturesque beauty of Manas is awe-inspiring. With the backdrop of the Eastern Himalayas, the park offers breathtaking views of snow-capped peaks and rolling hills, creating a serene and tranquil atmosphere.
4. Thrilling Wildlife Safaris: Embark on safaris through the park, where you can encounter wildlife in their natural habitat. Jeep safaris, elephant safaris, and river safaris along the Manas River offer unique opportunities to observe animals, including the elusive tigers and rhinos.
5. Rich Cultural Heritage: Manas is not just about wildlife; it also has a vibrant cultural heritage. It is home to various indigenous communities, including the Bodo tribe. Interacting with these communities allows you to learn about their traditional way of life and unique culture.
6. Biodiversity Conservation: Manas National Park has been at the forefront of biodiversity conservation efforts in India. The park's successful rhino rehabilitation program is a testament to its commitment to protecting endangered species.
7. River Adventures: The Manas River and its tributaries provide opportunities for river adventures like rafting and fishing. This adds an exciting dimension to your Manas tour.
8. Eco-Tourism Initiatives: Manas promotes eco-tourism and responsible travel practices. Visitors have the chance to engage in wildlife conservation efforts and contribute to the park's protection.
9. Peaceful Getaway: If you seek tranquility and a break from the chaos of urban life, Manas Tour Packages offers a peaceful retreat. The sound of flowing water, chirping birds, and the rustle of leaves provide a natural symphony that relaxes the mind and soul.
10. Gateway to Bhutan: Manas National Park shares its border with Bhutan, making it an ideal starting point for exploring the neighboring kingdom's culture and landscapes.
Conclusion: Manas national park tour is an opportunity to reconnect with nature, witness diverse wildlife, and immerse yourself in the untamed beauty of Assam. Whether you're a wildlife enthusiast, a nature lover, an adventure seeker, or someone seeking serenity in a natural haven, Manas promises an unforgettable journey into the heart of Assam's wilderness. Plan your Manas tour today and embark on an extraordinary adventure into the wild.