Encounter with Tiger in Manas National Park
Updated [27-Jan-23] Easy Tiger Encounter:- The ultimate protector of tiger and other wild creatures, Manas National Park has a good growth in population of tiger and other wildlife. The comprehensive forest is here to entertain your travel needs with the presence of the Royal Bengal Tiger and other popular species of the jungle such as wild water buffalo.The Manas National Park is housing the typical Bengal tiger and there areideal spot to glance this speedilyrare found significant tiger.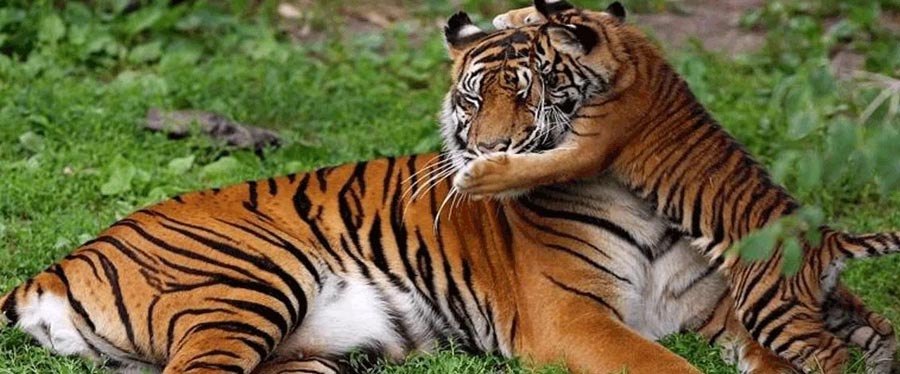 What animals can be found in Manas National Park?
A tiger reserve sanctuary exists in Manas, one of nine in India. In addition to Hispid Hare, Pigmy Hog, Golden Langur, Indian Rhinoceros, Asiatic Buffalo, etc., the park is home to a variety of wildlife species. Elephants, Leopards, Clouded Leopards, Himalayan Bears, Wild Boars, Sambers, Swamp Deer, and Hog Deer are also commonly observed.
In Manas National Park, which zone is best from every point of view?
Among Manas National Parkunblemished zones is the Bansbari Zone. There are a wide range of tourist vitals here from the beauty of the landscape and wildlife point of view. Manas' central zone constitutes access to other zones, making it aappropriate location for jungletraveling around.
The fun is everywhere in this land of tiger and you would love to cover the jungle with jeep safari and elephant safari. The pristine view and covering the wild creatures go hand in hand and make it a wonderful choice journeying throughout inside the park.
Visitors are always welcomed to this ambianceplace of the tourist destination. The thrill of the wildlife can be experienced in the natural habitat of the rare animal that thrill is unmatched. If your main aim to see tiger in good number then schedule your trip around November to June. Sighting would be great and with quite ease. The total number of tigers dwelling in the Manas is 52, significantly increasing lately.