Enjoy Early Morning Safaris in Manas National Park
By-JAGAT [29-Dec-22] Outstanding but underrated Manas National Park is only the mention I will say after holidaying the superb woodlands. Loving wildlife and photography is obvious and discovering the beauty of the travel is here. Being a nature lover the idea of being in the jungle will excite you. Manas has been great place to cover and tourist's are the fan of this biodiversity. You also have not to bother about booking and all as our website has very user-friendly feature which will make you book your safari in few clicks only. Manas is a great experience and the place has its own specific beauty that set your eyes longer at the place. Whether you spot the Tiger or not even after doing 10 safaris. The place has many other things to offer and the forest is loaded with different zones. There is a chance of closest viewing and the one horned rhino enhances the jungle charm. Getting a quick look of the tiger is also wonderful experience.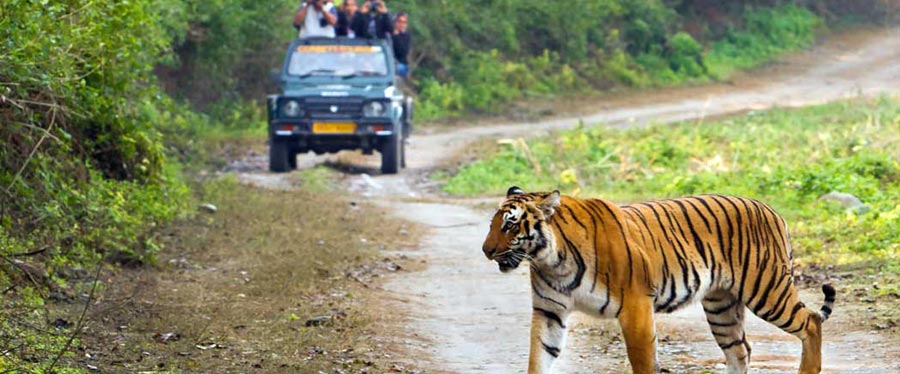 Why Early Morning Safari's Preferred?
Morning safaris are ultimate experience for discovering the wildlife. The forest review is super enjoyable and making a most of it is sometimes up to you. Lost in the beautiful surroundings and such as rivers and the wonderful landscapes around zones will be best experience. Jeep safari and Elephant safari are the main source of happiness and joy.
First sighting of your favorite wild creatures apart from the deers and peacock, rhino and tigers can be buffalo. They are in good number in Manas and wild dogs can be truly treat for your soul if you are the dog lover. During your gypsies ride you got to see lot of wild species. Spotting leopard can be super fun while hiding behind the rocks. Such experimental view would be exciting venture for the people wander here on the go. You will not be disappointed at any moment as Manas National Park Jungle has unification and edge over other in terms of backdrop.
Early morning safari has more wildernesses and abundant beauty can be captured easily and in less time. Morning has lot to offer and safari fun will be full of adventure along with attractiveness. Even child love such adventure fun and there is no fear while spotting animals and birds. You can take a round trip of the jungle as well or book multiple safaris if you have more craving to spot tiger and one horned rhino.
We were offered multiple safaris as we were done with pre-booking that view will make you move. You have the full reason to merge with the landscape and its backdrop speaks for itself. Birds view would be the favorite one for the bird lover and they will give you more poses to put on Instagram.