Explorer's Choice Bogamati Baksa close To Manas National Park
Updated on - 16/Nov/2022 How adventurous it would be to watch exotic wildlife living in perfect harmony. That similar experience I got with the same vibe while visiting Manas National Park. Manas River separates the park from Royal Manas National Park in Bhutan, which is located in the foothills of the Eastern Himalayas. This region is home to a variety of wildlife, including the Royal Bengal Tiger and the Wild Buffalo. This region is home to a variety of wildlife, including the Royal Bengal Tiger and the Wild Buffalo. There is no better place to be if you want to have an enriching and fulfilling experience amidst nature than Manas National Park in India.
The feeling of isolation has its beautiful side and grabbing a long inhale amidst pure air is an extraordinary feel. The landscape is wonderfully designed whether it is natural or man-made. Its innate beauty, paired with breathtaking tranquility, makes northeast Indian states a sought-after destination for nature lovers around the world. Intense peaks, lush green forests, glossy water bodies, and much more make for an exemplary experience that tourists will by no means forget.
A Must See Bogamati Baksa
This well-maintained Bogamati Baksa is possibly the one landscape in India having no traffic and so no pollution. Some things will provide a great wandering experience for your loved ones. Bogamati is located near the Indo-Bhutan border in Assam's lately formed Baksa district. This dense forest picnic spot has natural vibes and becoming popular with locals and travelers alike. You would adore this place after taking time off from a Jeep Safari in Manas. The place has all its beauty and its scenic view is as wonderful as the freshness. This destination hits you differently and if you are the explorer then you will surely make your way out for the entertainment of your loved ones and for pampering yourself.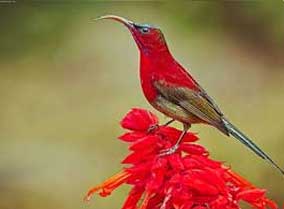 You have no more weekends without travel. You are supposed to book a trip as soon as possible. If you have, it will persuade you to go back to back to first explore Manas Tiger Reserve then Bogamati Baksa. It takes your feet to the most inspiring destinations in the flora and fauna in a unique way. You will also learn to be grateful for every big or little thing in life. The loving appearance of the Bhutan Hills is no less than paradise in Bogamati. When in Manas Tiger Reserve, you must have experienced hiking, trekking, bird watching, and other adventure activities, the park is more into many adventurous activities. Afterward, visitors can have the benefit of an excellent time in nature at the Bogamati landscape which is one of the best picnic spots out here.
Tourist Attractions:
Nearby attractions include Manas Soushi Khongkhor, Manas National Park, and tea plantations
Location: Baksa is about 92.9 kilometers away from Guwahati in Bogamati.