Kids Friendly Place Manas National Park
Updated on - 08/Oct/2022 When most of the focus goes on your kids and you give them priority in everything you do. Kids deserve the best from their parents and parents also love to hang around with their children. Few parents think that traveling with kids is so challenging but it is not as daunting as it is often made out to be. Going to different places with your children is a lifetime experience as we got to know this from our close friends who repeatedly travel with kids. We have also come across remote areas having quality time with their kids. Inspiring photos and videos on Instagram were also one of the reasons to have their life some portion dedicated to traveling with kids.
Is Manas National Park living up to your kid's travel expectations?
Kids are always big fans of spotting animals such as the tiger, pygmy hog, one-horned rhinoceros, and Indian elephant in real for which they have been learning about in their books and they are no less than a celebrity to them. When they see those fantasies in real, nothing can be better than this for them. For spotting those animals you can head to Kaziranga National Park but you can feel the same here in Manas National Park on a low budget and less crowded which is at some point healthy for kids. A tight budget is not letting your kids compromise on the fun as Manas knows to live up to the travel expectation of kids. Of course, toddlers or infant children should not up for this trip.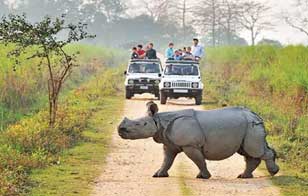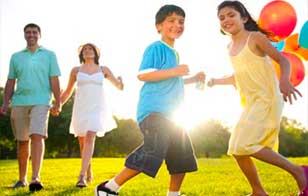 Animal's Roadside Appearance
Keeping an eye out for animal sightings is obvious and kids' excitement level knows no boundaries when they randomly come across any animals regardless of their choices. You can imagine how exciting for them to explore adventurous rides within the Manas jungle and get face-to-face with their celebrity animals. The roadside is random and spotting also gives a nice view and photography. With the help of a jeep and elephant safari in Manas, they discovered the jungle in search of water buffaloes, one-horned rhinos, and of course most wanted Tigers.
Hiking Trails
Live the adventure of your choice kids are very choosy and finding real fun for them is indeed challenging. Kids know what they want so hiking trails is their idea of fun ultimately. They feel real in the jungle and far better experience in the zoo.

Choose Kids-Friendly Accommodation
Yes, choosing a proper staycation for kids are very important. They need to feel real relaxation and fun inside out. Pool area plays a vital role in a kid's life so you should always prefer pool-worth hotels and resorts. Manas National Park makes a great fall-winter destination and walking along with kids on the journey of their growth in a healthy way is a need of the hour. So wildlife exploration is very educational and perfect for their healthy mind and body. Let me know in the comments if you want to explore wildlife with your kids. Trust me they are the best company.