Know Safari Zones in Manas National Park
Updated on - 03/June/2022 The Manas National Park is an incredibly beautiful and unusual jungle. It is also one of the better known birding areas and a National Park, Biosphere Reserve, Project Tiger and Project Elephant reserve in addition to being an authorized sanctuary. Manas National Park encompasses three safari zones mainly Bansbari Range, Panbari and Bhuyanpara diversity.
Manas is haven for bird enthusiasts, one horned rhino, water buffalo and many other beautiful wild animals. Manas National Park is in more into spotting tiger or a rhino as well. The nationwide park is extraordinarily lovely and is a deadly of natural world activities.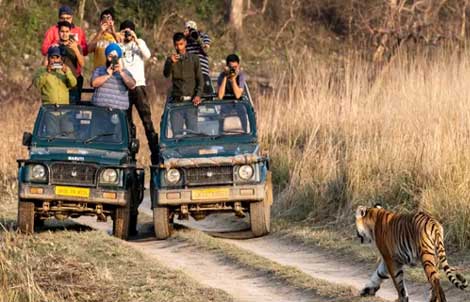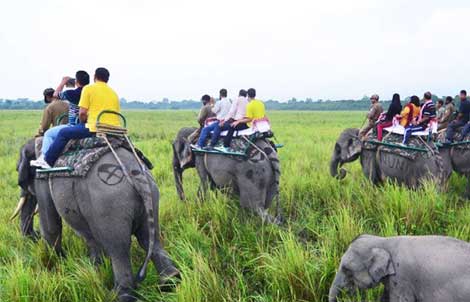 Bansbari Zone
Bansbari zone, the central zone is one of the best safari zones in Manas National Park for reviewing the forest in most elaborative way. This zone is well connected with almost all the roots of the forest. The rich biodiversity with the facility of Elephant and Jeep safari so you have the best of the medium to explore the jungle and for sighting wild creatures.
Jeep Safari Tourist's Indulgence
The fun-filled exploration of the park is possible with a jeep safari. The wildlife visit to the jungle with add-on adventure is possible with a jungle safari in a jeep. That's worth the experience and you will love its exciting activity. This will let you discover the wildlife in abundance.
Bhuyanpara Zone
This eastern mountain range of Manas National Park is enveloped with the grasslands, and this is also saying that tigers sighting here in the Makibana Mountain are easy. In this zone you can enjoy both elephant and jeep safari.
Panbari Zone
Manas National Park Panbari Zone is an intense forest which is very apt for morning and evening safari. This safari zone is full of green space where you get the best photography backdrop.
How to Reach
By Road
Manas road connectivity is easy from Guwahati, Bongaigaon, Barpeta. Road conditions are excellent baring maybe the last 5 kms or so. From Guwahati the Bansbari range is around 145 kms. There are many ways to reach the park, the Guwahati-Baihata Chariali-Nalbari-Patacharkuchi highway is a 4 lane one and is the most efficient way to reach.
By Air
Guwahati is now well connected to most tier 1 cities by flight. Take a flight from any of these cities and drive your way to Manas.
By Train
Guwahati is well connected by railways as well from most of major metros. Instead of alighting at Guwahati you can move to Bongaigaon or Barpeta Town station and make your easy access to Manas.