Manas National Park: A Great Place for a Day Visit
Updated on - 15/Apr/2022 The exciting scenic vistas and abundant wildlife make your heart and soul nurtured intensely. Have you ever experienced full of unadulterated fun and joy? You cannot think of anything better than the Manas National Park if you are looking for peace and tranquility. Experience the biggest safari in the park and meet some exotic wild creatures on the way to your safari. The cherry on top is the fact that we were there as the "So sit in stable and experience the wonders of Manas forest wholeheartedly.
Spending a few minutes at a quiet place turned out to be a gorgeous landscape for a spree. The clear picture of blue waters of Manas River ripped across the rocky terrain and teaming with white pebbles on the reservoir leaves a perfect impression in contrast to the blue waters. One of the best aspects of the trip would be the chance to take some pictures and videos with a beautiful green mountain backdrop. The journey of the park converted from your couch is huge entertainment.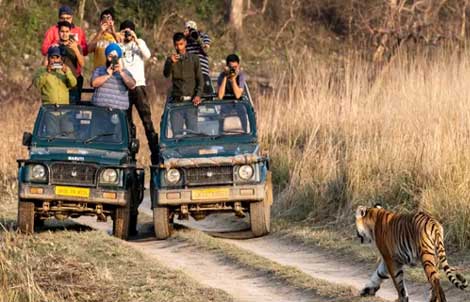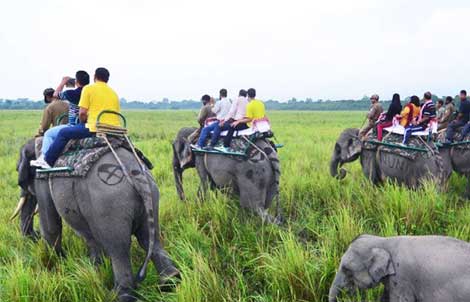 The Safari ride raises the bar high as it appears to be pleasing to the soul. Whether you see the jungle at the back of an elephant or you take a jeep ride. All will work if you come to make your every single moment inside the premises.
Walk with the Elephant in the forest
The peculiar pleasure lies inside when you walk and go through the Manas forest on the back of the elephant. Yes, Elephant safari is a great medium to explore the jungle in all its glory. The interesting round-up with the elephant is a show-stealer. The natural land is a fascinated stopover where glimpses of tigers and other wild creatures await your presence.
The speedy Jeep Ride in the forest
Conquer the Manas big forest on the Jeep run. You can never regret having the safari ride whether you spot animals or not. It is also enough to have long hours of drive inside the forest. Meeting all of a sudden animals and birds are add-on and flattering joy.