Manas Wildlife Safari for 2022 Weekend getaways
Updated on- 29/Dec/2021 If your 2021 went well then 2022 will go best. Plan your trip to Manas National Park to be at the surroundings of wildlife for your weekend getaways.
Manas National Park is a place of enormous biodiversity, since it is mainly untouched in conditions of natural surroundings. The lowest slopes of the Eastern Himalayas, safeguards tropical forests crowded with rare tree species and the cheerful other vegetation will welcome you with open arms. Swamp looks exquisite with the highest rainfall heights on earth. The Manas River is divided into two separate rivers, that is, Beki and Bholkaduba. You can also take part in around smaller rivers which are actually inside the sanctuary.
The Asian elephant and Indian rhinoceros, which are deteriorating in few areas but here story is different they are flourishing here with the assistance of various management missions. There are many other perks around that will make you pleased with their lifestyle and activities. These animals are tigers, leopards, langurs, Indian wild dogs, pangolins, sloth bears, gibbons, monitor lizards and liberal fauna made the wildlife popular among all wanderlusts. The basic accommodation will also be worth staying when you have strong craving for the glimpse of untouched chunks of heaven. Your vacation will be the ideal opportunity for your stopgap entertainment and rejuvenation. For your quality time spent there is wilderness in full swing in Manas National Park.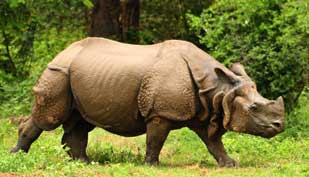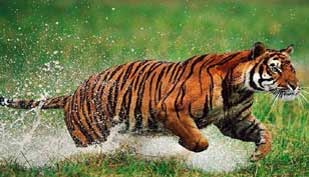 Jungle Safari in Manas National Park
The significant activities in Manas are to indulge in jungle safari for the unlimited excitement. The park has full potential to give perks with its wild creatures and other wildlife on the go. The way to the deep forest via jeep safari and elephant safari are the real indulgence and fun by all means with their own specialty. Manas Wildlife Sanctuary animals are fresh-looking and well maintained so being here on board will be an exquisite journey for the travelers. The park is bound to delight adults and children both and there is an abundance of offering that you have never imagined. The park is famous for Wild water buffaloes.
Ranges of Manas National Park
The Manas National Park tourism has divided the park into three ranges. Manas National Park is divided into a few good ranges where a beauty paradise can be found. It depends on which ranges are heading to. What is your choice western region, central region or eastern region? First there is Panbari in the western range, while there is Bansbari in the central range which is near Barpeta Road, and there is Bhuyanpara in eastern range located near Pathsala. The visitor's first choices are Bansbari and also have some good time at Mathanguri. You have the opportunity to be in the atmosphere of Manas National Park.
Manas National Park has many other perks around that will make you pleased with their lifestyle and activities.