Perfect Destination for Girls Getaway: Manas
Updated [14-Feb-23] The daily grind of life bothers you. The much-deserved vacation awaits your soul. Set your trip with the girl's gang and explore every bit of the destination chosen by you. How about going offbeat and living the life of the wilderness? The magical trip to this offbeat place Manas with the exploration of abundant wildlife is endless. Though this place is not over-crowded so visiting this park would be as wonderful as you deserve to have.
There is an ultimate feeling of being amidst nature. Nature beckons you to relinquish all your worries and a sense of freedom lies in being close to nature. There are many wildlife creatures living in different national parks. Each national park in India has its specialty and comes with unique specifications. And visiting one doesn't mean you can ignore the others. The list of the top national parks in India is diverse and rich in their attractiveness. Each has something unique to offer, and there's no comparing one with the other.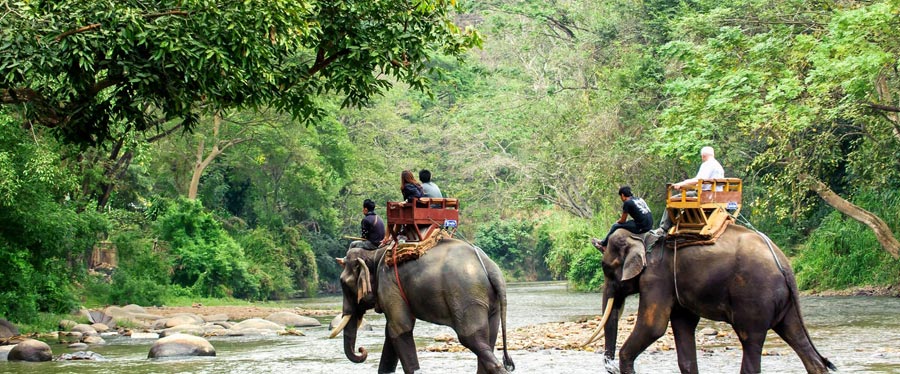 Indulge in Wildlife Safari in Manas
There are plenty of people who are big fans of wildlife safari. This takes you to the isolated jungle and lets you discover the wild water buffalo, one-horned rhino, and many more wild animals. There is a dearth of birds in Manas as well so girls are going to enjoy Manas landscape in a true sense with whole purity. You got to cover the jungle with Elephant and Jeep safari and trust me that would be very fruitful whether you discover animals or not. What else you can ask for if you are in such a beautiful landscape which is full of opportunity?
We have very limited options in terms of Safari Zones in Manas but we require a quality view than quantity. You should not delay in booking safari zones from the couch of your home. Bansbari zone is quite popular with tourists and they book their slots in this zone. This zone has all the impeccabilities in terms of accommodation, food, exploration and many more versatile things to de out here. This is the main and connectivity is also very strong from the Bansbari zone.
What you need to do to get to Bansbari Zone
Safari requires an entry permit, and at the entry gate, you must do the formalities of showing the entry permit. Pre-booking a safari will ensure a hassle-free experience. If you want to see the epic view of Manas National Park, you should book a safari in the Bansbari zone.
Tourists find Bansbari Zone to be a great place for sightseeing and spending time with family and friends. The real game changer in the world of adventurous. Girls be ready to have fun with your squad to pamper yourself.