Take Pleasure of Wildlife Safari in Manas
Updated on - 20/July/2022 The landscapes like never before which is never to fail to impress you. No wonder you have adequate scene to capture in your mobile and camera when in Manas National Park. It has been very attractive wildlife tour for previous tourists being in Manas. The Park is enriched with Tigers, leopards, elephants, wild buffaloes, one-horned Rhino, Red Panda, Pigmy Hog, Golden Langur, Gaurs, Barking Deer, Hog Deer, Sambar, Chital etc. There are 380 species of birds as well. The fun begins when forest begin of the park. Jungle Fowls, bulbuls, Brahminy Ducks, Gray hornbills are few other birds that are commonly sighted in Manas national Park.
The park has all wonders that you are looking forward to go through. Wildlife safari is not going anywhere and you will love its peculiarity which is unforgettable experience of lifetime.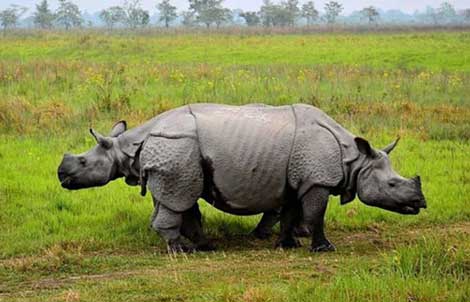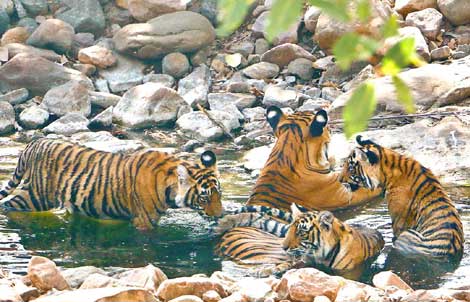 Tourist Tips when going to Manas National Park:
You should also book your accommodation well in advance.
You should not forget to take a nature walk at your preferred time. Though, nature walk at Panbari and Bhuyanpara ranges is bit dangerous, if you are going without armed escort.
The Makibana area in Bhuyan Para range is being acknowledged perfect for Tiger sighting.
You should also visit Kuri bill range which is best for sighting endangered bird Bengal Florican.
There would be interrupted mobile network so be prepared for the same.
You will love the enriching experience of wildlife safari.
The park is one of India's most beautiful. The Manas national park covers an area of 391 square kilometers in the Himalayan foothills on the Indo-Bhutan border. The forest extends beyond Indian Territory to the Himalayan kingdom of Bhutan, with the crystal waters of the Manas River demarking the international border. In the forest, some of your favorite bird species will welcome you with sweet melodies.