Manas Wildlife Tour Followed by Shopping for Assamese Souvenirs
Updated [18-Oct-23] Nestled in the hinterland of Assam, India, Manas National Park stands as a testament to the rich biodiversity and natural beauty that the region has to offer. This UNESCO World Heritage Site spread over an expansive area, is not only a haven for wildlife enthusiasts and nature lovers but also a significant cultural and historical landmark. Manas National Park is celebrated for its incredible diversity of flora and fauna. The park is home to the majestic Indian elephant, the elusive Bengal tiger, and the endangered one-horned Indian rhinoceros. The lush grasslands, dense forests, and winding rivers provide a unique habitat for a myriad of species, making it a must-visit for wildlife enthusiasts.
One of the exciting aspects of planning a tour to Assam is reserving a significant amount of time for browsing through the local markets and picking up souvenirs. While planning a trip to Manas National Park provides a thrilling opportunity to embark on a wildlife journey to discover the charm of Jungle Safari Booking For Manas shopping for souvenirs too, gives immense pleasure to carry back a few mementos of Assam. Guwahati is the nearest stop to reach Manas National Park. While arriving or returning from Manas spend a day at Guwahati for sightseeing and shopping.
Explore the local markets, which are a treasure trove of unique souvenirs that encapsulate the essence of this enchanting region to undergo an excellent shopping experience.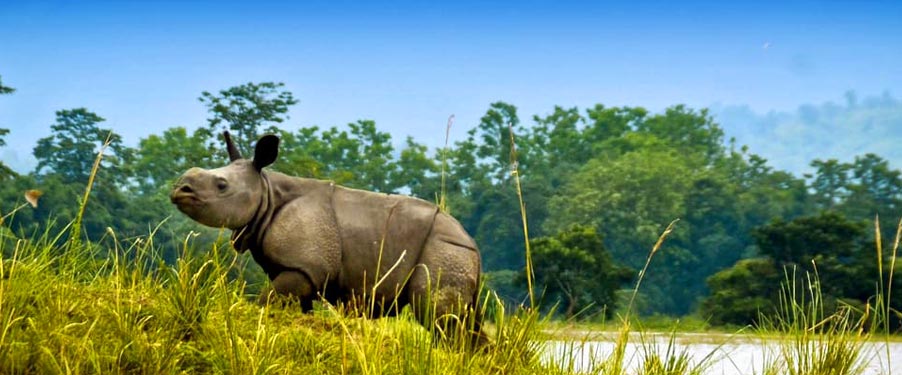 1. Assam Tea: The souvenir hunt will remain incomplete without taking back the world-famous Assam tea. Known for its robust flavor and strong, malty character, Assam tea is a staple in every household there. Visit the local tea estates or specialty shops to pick up some freshly harvested tea leaves. Packaged in colorful and artistic containers, Assam tea makes for an excellent gift for tea enthusiasts back home.
2. Muga Silk Products: Assam is renowned for its indigenous silk, particularly Muga silk. Exclusive to the state, Muga silk is golden in color and lustrous, making it one of the most sought-after silks in the world. Look for Muga silk sarees, scarves, and other clothing items in local markets. These exquisite pieces not only showcase Assam's craftsmanship but also make for luxurious and unique souvenirs.
3. Assamese Handloom Textiles: Explore the vibrant handloom textiles of Assam, including the famous Assam silk and cotton fabrics. Traditional motifs, bright colors, and intricate designs characterize these textiles. Buy hand woven shawls, mekhla chadors (traditional Assamese attire for women), and gamochas (traditional Assamese towels) to bring home a piece of Assam's rich textile heritage.
4. Assamese Jewellery: Adorn yourself or your loved ones with Assamese jewellery that reflects the state's cultural diversity. Look for traditional Assamese ornaments such as the Jon Biri (necklace), Dhol Biri (earrings), and Gam Kharu (bangles). Crafted with precision and often featuring Assamese symbols and motifs, these pieces are not just accessories but also cultural expressions.
5. Bamboo and Cane Crafts: Assam is known for its skilled artisans who craft beautiful items from bamboo and cane. From decorative pieces to everyday items like baskets and furniture, these eco-friendly products are not only visually appealing but also showcase the sustainable practices of the region. Look for intricately woven bamboo products that make for unique and practical souvenirs.
6. Assamese Masks and Handicrafts: Assam's vibrant cultural web is reflected in its traditional masks and handicrafts. Intricately carved wooden masks, traditional Assamese dolls, and hand-painted artifacts capture the essence of the state's festivals and folklore. These items serve as captivating reminders of the rich cultural heritage of Assam.
Overall, it is not only about purchasing tangible or materialistic items but also capturing the spirit and traditions of this captivating Manas. Both the wilderness of the national park and shopping diaries at Guwahati unleash a different story to remember and cherish.