Top Activities to Enjoy around Manas National Park
Updated on - 09/June/2022 The park is home to the premier tigers and one horned rhino, a decisively endangered species. This is probably the only region in the world where sighting a Bengal tiger is almost feasible. There is no dearth of wildlife in Manas National Park and the one-horned rhino population is abundant. Also, there are good chances of sighting the water buffalo as well here.
Pygmy Hog, Hispid Hare, and Golden Langur are three of the park's unique residents, and it is home to no less than 20 highly endangered species. Manas is home to a variety of animals, including Tigers, Elephants, Indian one-horned rhinoceros, Golden Cats, Fishing Cats, Wild Buffaloes, Leopards, and Clouded Leopards, Civet Cats, Wild Dogs, Indian Foxes, Gaurs, and Himalayan Black Bears.
The landscape view with scenic and natural environs will refresh your soul. The earthy and raw beauty of Assam in nature's lap would be a great idea for fun with the family. Now the question is when you are holidaying in the park then why not enlist top activities to enjoy around Manas National Park.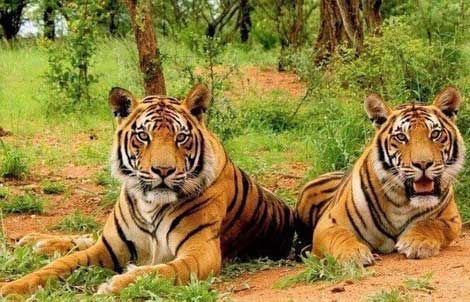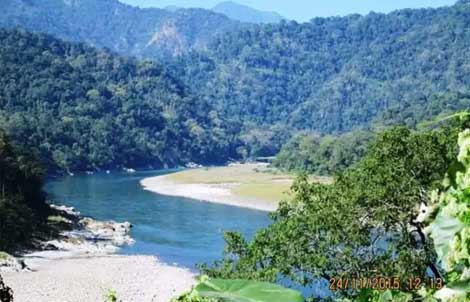 Is it worth going on an elephant safari?
Manas National Park also offers elephant safaris like Kaziranga. I would love to go on an elephant safari since I feel sitting at the back of an elephant takes us through those areas of the forest where your wildlife craving will be fulfilled. Elephant safari is a fun medium for the exploration of the jungle. Why not avail if we are fortunate enough to make the most of the jungle.
Jeep Safari Tourist's Indulgence
The fun-filled exploration of the park is possible with a jeep safari. The wildlife visit to the jungle with add-on adventure is possible with a jungle safari in a jeep. That's worth the experience and you will love its exciting activity. This will let you discover the wildlife in abundance.
Explore Mathanguri
There are times when you long for a simpler life closer to nature to escape the burden of a fast-paced lifestyle and technological complexities. Visit Mathanguri to realize your dream of exploring the untouched territory. Mathanguri, situated amidst the dense Manas National Park on the banks of the Manas River, offers travelers the chance to experience the wild. There are forest guest houses and lodges in the core forest area.
Apart from the above-mentioned top activities, Manas National Park has a lot to offer. These are the to-do-list and be a part of the awesomeness.