What is the Best Time to Visit Manas National Park
Updated on - 16/June/2022 In Manas National Park, both summer and winter are cheerful times and you have the opportunity to explore it maximum. The park remains open from October to May every year during those times of the year tourists from all the corners move to enjoy the wildlife. Assam is likely to have heavy rainfall so it remains closed from June to Mid-October even.
When you should visit the park for a better sighting and exploration of the wilderness? The best time to visit Manas National Park in Assam can be very subjective as it depends on people's preferences for visiting.
Summer Season (March to June)
This time assures utmost visibility for the animal's sightings. There are the forest officials who practice burning the grasses for avoiding the forest fire. Summers are however not unpleasant in fact for doing a safari in the morning and evening. The temperature rises to 37 degrees Celcius. The excitement level of doing a safari is higher than anything.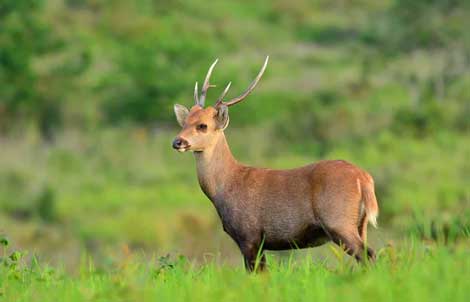 Monsoon Season (June to Mid-October)
There is the issue of water logging during monsoon. Manas National Park remains closed from June to September like any other national park.
Winter Season (November to February)
The temperature of winter is almost around 15°C and 25°C. This time you can better discover the beauty of birds and their activities. Few migratory birds are happily making their shelter here in Manas for a few months to avoid the harsh winter of the mountains. You are some of the lucky ones to sight rare species of birds like the Brown-headed gull, Greater Spotted Eagle, Marsh Harrier, Hen Harrier, Northern Shoveler, and many more. However anyways you will enjoy wildlife and animals and bird sightings. You have all the reasons to be here in your favorite season. Pick your favorite time.
We had the wonderful time at the property, so much so that and the cherry on the top was Manas Deep Safari. It was full of fun and we bagged some exquisite memories and most importantly we spotted one horned rhino and few beautiful birds.