Magical Winter Getaway at Bansbari Zone in Manas
Updated on - 02/Dec/2022 Manas National Park is separated into three divided reserves: Tiger Reserve, Elephant Reserve, and Biosphere Reserve. Those reserves are at top list when you are wandering here in Manas and this leaves no stone unturned in moving the tourist's wide-reaching
Bansbari Zone is well known safari zones in Manas National Park. Its landscape and forest looks so rich and perfect for spending winter getaway. The extra layer of beauty comes from its flora and fauna. Here one can enjoy both jeep safari and elephant safari across the jungle and enjoy the vacay with your family and friends.
What you should go in Bansbari zone in Manas National Park?
Bansbari is the premium tourist zone only where a good number of guests come and you will love it's all organic belongings at the jungle at Mathanguri. You cannot spare yourself also enjoying the bird sighting on flaunting their activities. Tourists are attracted towards this place due to its best offering. Offerings like there are countless guest houses in this Bansbari zone for tourist relaxing stay with all amenities.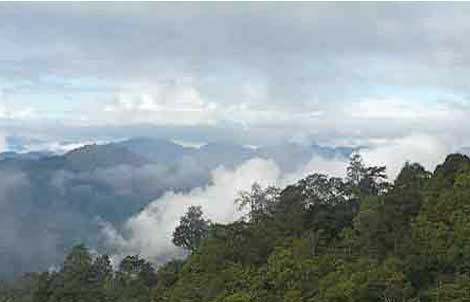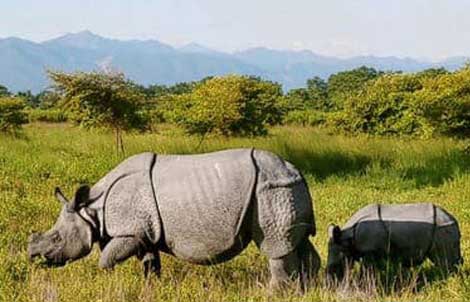 Bansbari Lodge Manas National Park
The Bansbari Lodge is at prime location and very close to the Bansbari zone. The complimentary place is added beauty well that is Tea Garden. You will love this venue and hospitality is also impeccable with the mix of colorful trees, flowers and more biodiversity. This lodge had popped into my feed every now and again for years already. It is without doubt an admired destination for winter and I had to be here for grasping its beauty marveled at its fine-looking lagoon pool and the typical, yet modern interior. Naturally I quickly pre-booked the lodge including jeep safari to go check it out for myself. This candid lodge is next to the sanctuary gate where the elephant safari initiates just in front of the lodge.
What an exciting set-up with affordability that adores by my family and of course me. This is must stay when you are in Manas National Park..
Tea Garden Manas National Park
When you are staying at Bansbari Lodge then you should not miss out on this Tea Plantation residing in front of the lodge. Do visit this tea factory and enjoy the whole aromatic experience here of tea. The adjacent place is also attractive and let you visit many nearby places on the go. Its goodness does not end here only as you will be offered many other beauties of the places and its surroundings. This authentic tea estate is a mark of serenity and it is a must visit for all the tourists. You can also enjoy the process of tea making.
Be here in Manas National Park to grace the place with your presence and you will feel as if every bit of the place will talk to you.