Experience the Raw Earth in Manas
Updated [23-Feb-23] The discovery of the jungle starts with the adventure in the mind. How about spending the quality time on a gentle slope in the foothills of the Himalayas? Merging with the wooded hills giving way to alluvial lowlands and tropical forests.
What if you get all in one place with more and more adventure and wildlife?
Manas National Park deserves your attention if you want all that should be served to you. All wildlife material including many endangered species, such as the tiger, pygmy hog, Indian rhinoceros and Indian elephant are here to open the door of happiness for all the tourists present here.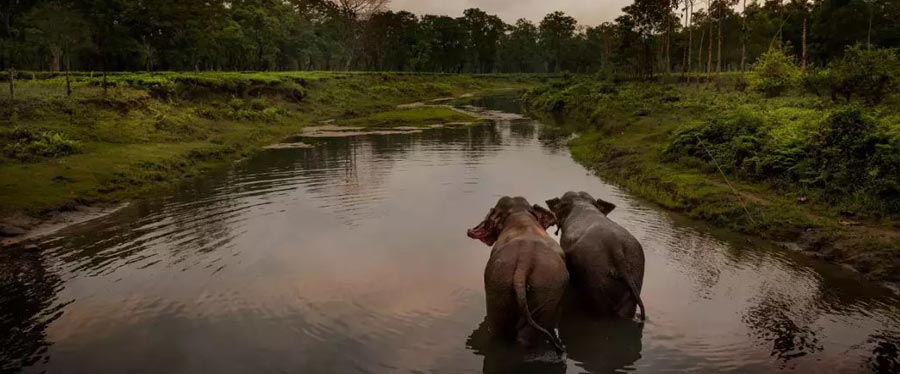 Raw Surrounding of the Earth is here in Manas
You come from metropolitan by covering huge distance to overwhelm yourself within the raw surroundings of the earth that you can attain here in Manas sanctuary. Embrace the beauty with open arms of 20 endangered species of birds and animals. Among them are the populations of the Endangered Indian One Horned Rhinoceros species, Indian Tiger, Asiatic Wild Water Buffalo, Indian Elephants, Golden Langur, Pygmy Hog etc.
Manas sanctuary in Assam is not famous for one reason
Manas also earlier named as North Kamrup wildlife sanctuary in General Knowledge due to its popularity for the status of UNESCO Natural World Heritage Site, an elephant reserve, a Project Tiger reserve, and a biosphere reserve. You will be surprised to know that there is more existence of Tigress than the tigers in Manas.
Online Jungle Safari Booking
Manas Online Safari Booking is always recommended as you all know that in peak season tourists crowd is expected. The park also treats you with sports activities such as river rafting, elephant safari in Manas, trekking and many more things to do which is surely of your interest.
READ ALSO