Must Visit Places Near Manas National Park
Updated [20-Apr-23] Manas National Park is definitely a place that grabs the attention of the audience. As we know that Manas National Park is situated in the state of Assam. But the state of Assam is not only about this national park. It offers some amazing places that one should visit at least once in their lifetime.
Before moving further with the topic of the amazing places in Assam, we should know about the main attraction of Assam which is Manas National Park. This national park holds an important place in the heart of people who loves nature. Plus this park is home to more than 100 species of animals, birds, and other creatures as well. The thing which makes it unique from other national parks is that it has all the reserves which include, a tiger reserve, an elephant reserve, a UNESCO Heritage site, and Biosphere Reserve as well. So that is a little about the very popular national park of Assam.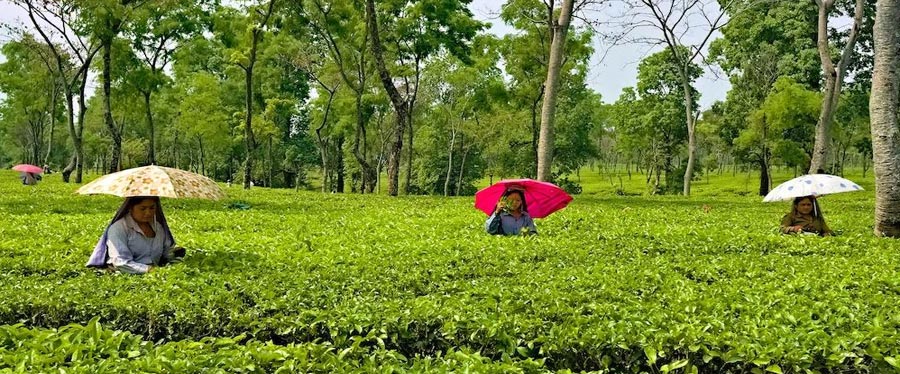 Go To Places in Manas, Assam:
1. Tiger and Elephant Reserve: This park hold a whole different feeling and is important because it is not only a part of the Tiger Reserve but it also holds the distinction of being an Elephant Reserve as well. This proves that it is a must to visit this national park because you are going to get to witness both elephants and tigers. And the best way to witness these two beautiful creatures of god is with the help of the activity safari. Online Manas Safari Booking is super easy it will take just 2 minutes for you to book your ticket. And also you will not only get to see these two beautiful and magical animals but you can also witness some more endangered animals as well such as Red Panda, Golden Langur, Pygmy Hog, etc. another reason for the popularity of this park is that it has a large population of Wild Water Buffaloes. The add-ons to this park are the beautiful landscape and magical surroundings that make this natural habitat perfect for tourism.
2. Tea Plantation: This is something that you should never miss out on when in Assam. As we all know that Assam is really popular for its production of tea. So, you can literally experience and feel the lush green plantations, and study the making of tea as well. So it is a great opportunity for tea lovers to explore and enhance their love for tea.
3. Palace of King of Bhutan: Manas National Park is a covering a large area for its wildlife habitat that continues into the Kingdom of Bhutan. The Manas River separates and it also acts as the border between both the countries of India and Bhutan. Across the other side of the river, there is situated a great palace named the Palace of the King of Bhutan. This palace is so beautiful that we would personally suggest that you must visit there. You can hire a boat to cross the border or we can say the Manas River but it is really important that you have permission for that from the authorities of Bhutan.
4. Manas River: This River is just a small part of the mighty and very religious river Brahmaputra. The River Manas flows crossing Assam before actually reaching Brahmaputra. Flowing through the twists and turns of the wildlife, this magical river also offers the opportunity to sight the landscape that is almost unbelievably beautiful. And the surroundings are just amazing the banks of the river are full of trees and grass, which also fulfill the criteria for beautiful photographs. Tourists are often seen stopping on the bank of the river to peacefully sit and enjoy the beautiful view of the national park from there.
YOU MAY READ ALSO :-