Why Manas National Park So Popular?
Updated [12-Apr-23] Manas National Park is a must-visit destination for wildlife lovers and it is located in the state of Assam, India. It was originally established as a game reserve in the year 1928 and later in the year 1974, it became a Tiger reserve. 1985 was the year it turned into a World Heritage Site and then in the year 1989, it was declared a Biosphere Reserve. And then in a year 1990 it was declared a National Park.
It is a very popular spot for nature lovers and wildlife explorers because here in this park you can witness different types of flora and fauna. The vibes of Manas National Park speaks for itself. Visitors who have been there says visiting Manas National Park is no less than therapy. As this place is good for your soul.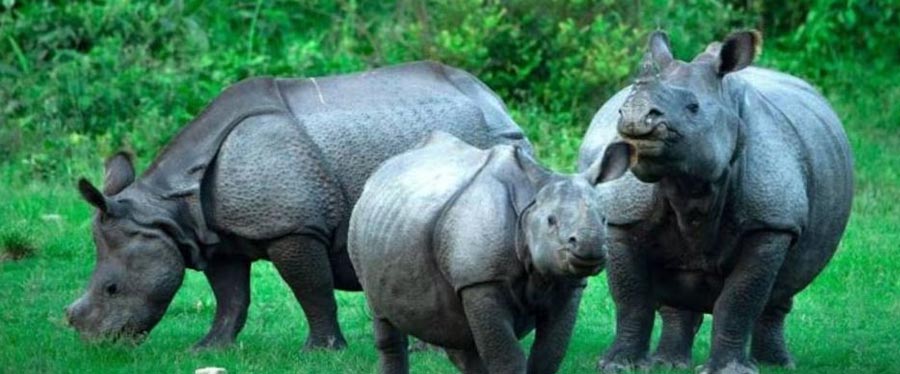 Popular Things about Manas National Park:
There are many reasons behind its popularity but there are some major reasons. These major reasons attract tourists to visit this national park. Five reasons we are going to mention below.
1. UNESCO Natural World Heritage Site: Manas National Park is a UNESCO National World Heritage Site. Manas National Park was declared a World Heritage Site in the year 1985. The reason behind it that is the area that offers suitable and different habitats for different types of species of which a few are rare and endangered as well including tiger, greater one-horned rhino, swamp deer, and Bengal florican.
2. A Project Tiger Reserve: Manas National Park has declared a Tiger Reserve in the year 1974. The reason behind it is that it is the most planned location for the tiger passage. This is the area in a tiger reserve which means there is a high possibility of you witnessing a Bengal Tiger.
3. Safaris: There is no other better way to explore the Manas National Park than with the help of a safari. Exploring the beauty of the forest and different kinds of flora and fauna can be really fun on safari. Because when you are on the safari you have the great possibility of witnessing more animals and plants. But Manas Jeep Safari Booking can be a little stressful but with the growing technology and everything it is also easy. And now you won't even imagine but booking a ticket is just one click away. So book your ticket with us for no mess and stress.
4. A Biosphere Reserve in Assam: It was declared a Biosphere Reserve and which is a great deal. It is a proud thing for a state. And the reason behind this is that it provides a safe and suitable place for all kinds of animals, plants, aquatic creatures, and birds. It provides the perfect habitat for all kinds of creatures.
Conclusion:
Manas National Park is a place for everyone. Every individual can enjoy it there according to their preferences. This park not only offers the things that have been mentioned above but it offers plenty of other things that include river rafting, the meal in the national park, visiting tribal villages, and touring tea plantations. So if you are visiting Manas National Park be ready to enjoy the fullest. Hope you find this blog useful and interesting.
YOU MAY READ ALSO :-