Wildlife Safari Guide to Manas National Park
Updated [31-Mar-23] Manas National Park is a UNESCO World Heritage Site located in the Indian state of Assam. It is home to a diverse range of wildlife species, including tigers, elephants, rhinoceroses, and many others. The park covers an area of around 950 square kilometres and is known for its scenic beauty, natural resources, and cultural heritage. Here is a wildlife travel guide to Manas National Park:
Best Time to Explore Manas: The best time to explore Manas National Park is from November to April when the weather is pleasant and dry. The park remains closed during the monsoon season (May to October) due to heavy rainfall, flooding, and landslides.
How to Get There: The nearest airport to Manas National Park is in Guwahati, which is around 150 kilometres away from Manas National Park. You can hire a private taxi or take a bus from Guwahati to reach the park. The nearest railway station is in Barpeta Road, which is around 40 kilometres away from the Manas.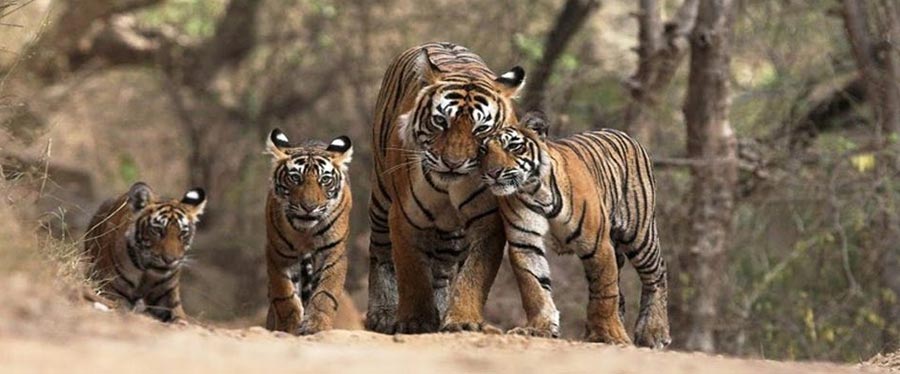 Stay Options Available Nearby: There are several accommodation options available near Manas National Park, ranging from budget hotels to luxury resorts. Some popular options include Bansbari Lodge, Manas Jungle Camp, and Musa Jungle Retreat.
Wildlife Jeep Safari Options: The best way to explore the wildlife of Manas National Park is through a safari. Jeep safaris and elephant safaris are available, and you can choose according to your preferences. It is advisable to book your safari well in advance to avoid any last-minute hassles. Online safari booking for Manas National Park is available on our website.
Wildlife Species Living: Manas National Park is home to a variety of wildlife species, including tigers, elephants, rhinoceroses, clouded leopards, gaurs, sambar deer, and many others. It is also a birdwatcher's paradise, with over 450 species of birds found here.
Top Things to Do in Manas Park: Apart from wildlife safaris, there are several other activities that you can indulge in at Manas National Park. You can go for nature walks, birdwatching, river rafting(away), and visit nearby tribal villages to experience the local culture.
Rules and Regulations to Follow: It is important to follow the rules and regulations of the park to ensure the safety of both wildlife and visitors. Do not litter, do not feed animals, do not get down from your safari vehicle, and maintain a safe distance from the animals.
Entry Ticket or Permit – Entry to the Manas National Parkrequired permission for getting inside the park. Entry permit is available online from our website which can be obtained simply filling the form here only. Booking for elephant and Jeep safari for Manas National Park can be done here.
Safety Precautions: While doing Jeep and Elephant safari ride in Manas National Park tourists are abide by the all rules and regulations imposed by the forest department Assam. Do not get down from the jeep or elephant during safari time. In conclusion, we can say that Manas National Park is a must-visit destination for wildlife enthusiasts and nature lovers. With its stunning landscape and diverse wildlife, it offers a unique and unforgettable experience.
YOU MAY READ ALSO :-